Dealers
Remote eContracting
RouteOne's Remote eSigning can help dealers streamline the eContracting workflow, build a flexible purchasing experience, and capture signatures in one signing ceremony.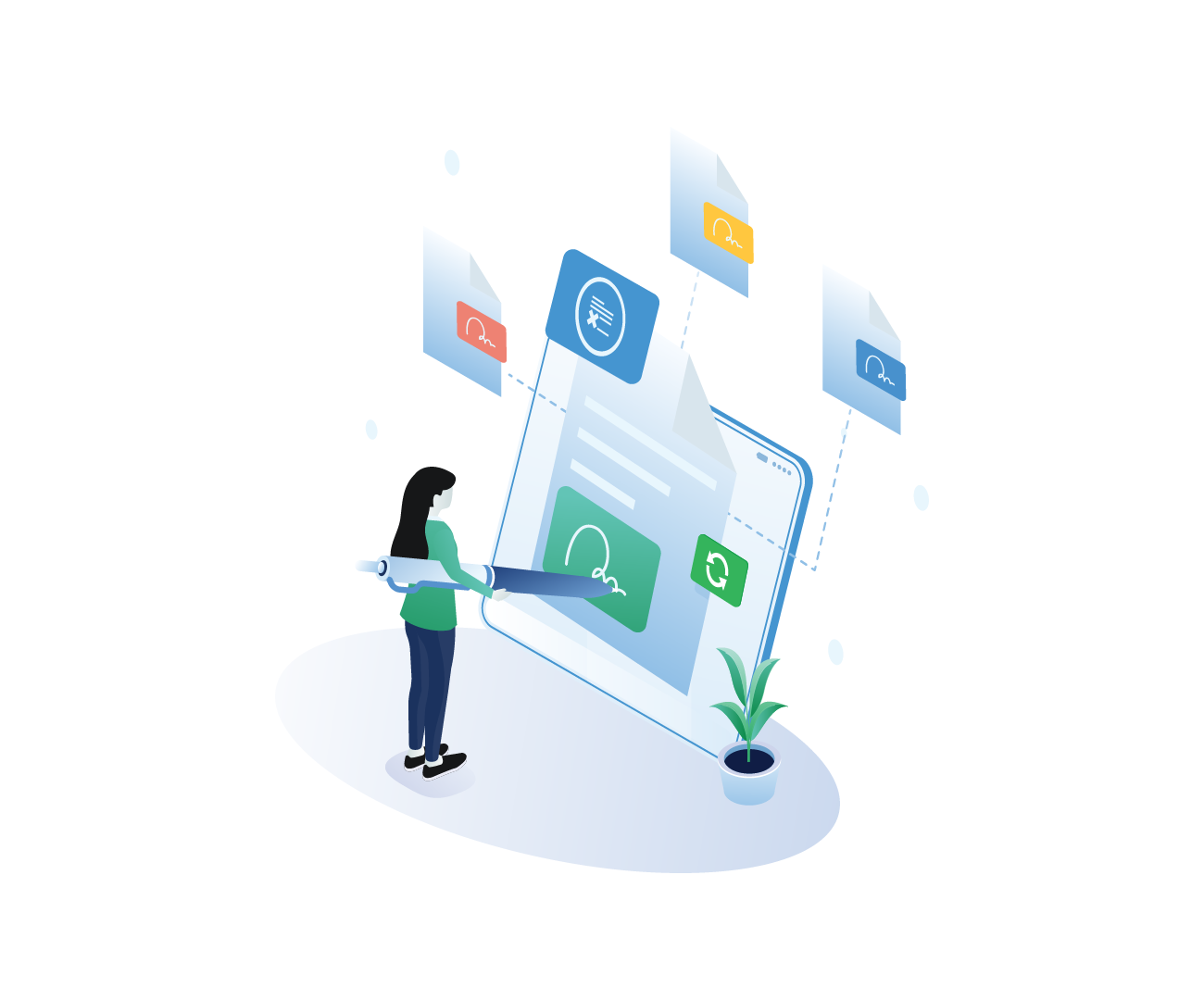 With RouteOne's Remote eSigning, you can electronically send all deal documents to your customers and capture signatures in one signing ceremony. Buyers can securely review and electronically sign a complete eContracting package, including all RouteOne and menu generated documents plus any other eSignable deal documents, from wherever they are.
When you adapt to remote options, you become flexible to the desires of each customer. Some people want to view and sign all parts of the contract on their own time before they enter your dealership for delivery. Others might want to read the contract leisurely but autograph in person. You can easily have the paperwork waiting in your office for the final contract execution if signatures are still needed.  We support dealer choice and boast the industry's most robust network of eContracting supportive finance sources. 
Conveniently offer consumers the ability to sign all eSignable deal documents in a single ceremony
Transparency provides customers with a chance to review all documents so they may "sign what they see"
The secure workflow includes multi-factor authentication that's required each time a customer enters the virtual signing room
Flexible options to apply an electronic signature by 'typing it' or by 'drawing it'
Our compliant process asks for a customer's consent to eSign as the first step
Subscribe to Remote eSigning
Your Dealer System Administrator (DSA) can subscribe to RouteOne Remote eSigning in the Admin tab of the RouteOne system, under Premium Services. More questions? Contact your RouteOne Business Development Manager or the RouteOne Service Desk at 866.768.8301.