Finance Sources
eContracting
Finance sources that support RouteOne's eContracting can return decisions faster, enjoy reduced errors, and benefit from the secure management of documents.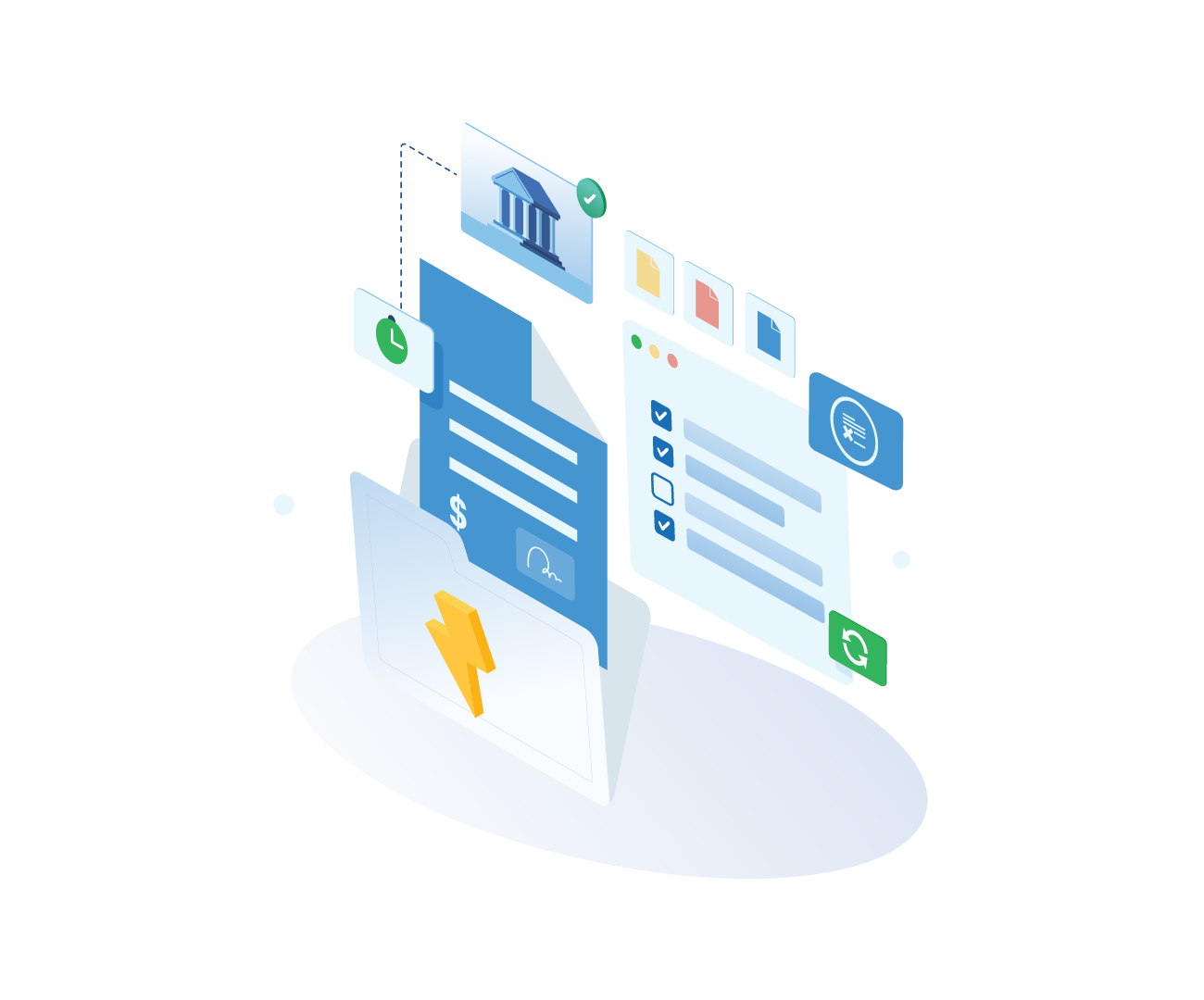 eContracting is RouteOne's comprehensive electronic contracting solution that helps finance sources manage contracts effortlessly, share information with dealers easily, and deliver seamless integration to several Loan Origination Systems (LOS).
Through RouteOne's eContracting platform, critical contract documents and data are shared between dealers and finance sources in a matter of minutes, not days or weeks. As a result, the functionality enables you and your dealer partners to work smarter and more efficiently than ever before.
We understand each finance source has different needs, so we have three ways to connect with the RouteOne eContracting platform: our web-based solution, with your integrated LOS, or through our DMS embedded solution.
Increases efficiency by streamlining and automating your contracting process
Fully automates contract distribution and assignment
Supports retail and lease products and traditional and SPOT delivery sales processes
Ensures all required signatures are captured during the execution process
Integrates paper document faxing and imaging fully into the funding package
Automates critical checkpoints and validates contract data for accuracy as it's entered
Build Your Business with RouteOne's eContracting
RouteOne's eContracting aids in the electronic exchange of documents between dealers and finance sources to speed up the funding of contracts. Grow your indirect lending business and reach customers at the point of sale. Learn more in the short video below.
Product Levels
Choose the level that best suits your business needs. Select from our web-based DiscountOne, our fully integrated solution with your eContracting-certified LOS, or our DMS-embedded solution, The Digital Deal®.
Web-Based Solution – DiscountOne eContracting
You can offer eContracting to your dealership customers with minimal investment and staff commitment using our DiscountOne product, a web-based solution.
Retail eContracting
Remote eSigning
Custom Forms
Provider Network
Multiple Addendum Distribution for Held Contracts
Traditional and Spot Buy process
Vault Purge
LOS Fully Integrated Solution
If your Loan Origination Systems (LOS) is eContracting-certified with RouteOne, you can take advantage of our LOS fully integrated eContracting features.
Enjoy all the benefits of DiscountOne and also:
Lease eContracting
External Validation
Text Messaging
eC App Switch – after validation
Signature Capture Identifier
Higher Resolution PDF's
Indexed Ancillary Documents
Ancillary Document Completion Status
Required Forms List (RFL) - Completed Before Distribution
Ancillary Data and Metadata
Validation of Ancillary Document Data
Robust Validation of Entire Contract Package
DMS Embedded eContracting
Our DMS embedded solution is a single, powerful combination of networks providing deeper integration for eContracting services.
Enjoy all the benefits of DiscountOne and LOS Integrated eContracting, plus:
Offer dealers a streamlined experience where all work is done from their DMS, eliminating the need for manual import/export of data from CDK or Reynolds & Reynolds into RouteOne.
The Digital Deal® is a registered trademark of Open Dealer Exchange, LLC.
Start the Route to eContracting
Learn more about the best way for you to join our growing list of eContracting finance sources. Contact your RouteOne Account Manager or the RouteOne Service Desk at 866.768.8301, or call your integrated LOS.